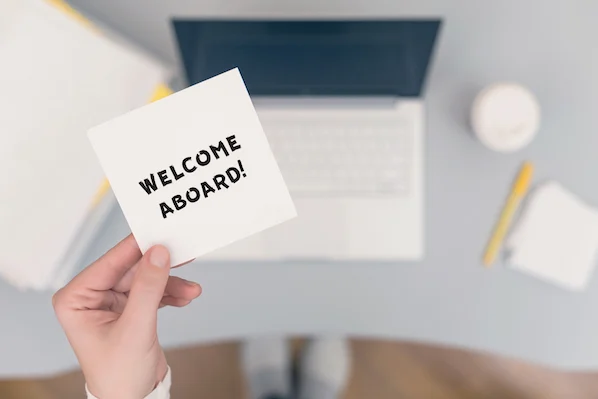 01 Jun

Forget The Great Resignation: It's time to focus on onboarding

In many areas of life—and work—painful situations or challenges can lead to growth and new opportunities. This is especially relevant in 2022, as many company leaders who have lamented The Great Resignation of the last year, are now turning their attention to "The Great Onboarding" of 2022. By shifting their perspective just a bit, forwarding-thinking leaders are realizing the incredible opportunity that lies before them, with so much talent looking for greener pastures.

Inc.com captured this moment perfectly in a January 2022 article, suggesting that "leaders should turn their attention to retaining their strongest workers and hiring new employees that will propel the organization forward. This is an opportunity to upgrade the workforce by providing better experiences."

So how can leaders best capture this new opportunity? One word: onboarding. The way a new employee enters a company often determines how long they stay there. Welcome your new employees warmly and help them assimilate quickly. Here are our top tips to accomplish this task:
They say you never get a second chance to make a first impression for a reason. The first couple of days on the job can set the tone for a new hire. Make sure they aren't sitting at their desk with no direction. Schedule meetings, coffees and lunches with their team members starting on Day 1, to help them assimilate and start developing relationships.
Flexibility is KEY in today's competitive workforce, so ask your new hire what types of flexibility will lead to effective work/life balance. Is it coming in late to drop off a child at school each morning? Making time for a once-per-week yoga class? Every employee is different and should be accommodated differently.
Set some initial, attainable goals. New hires want to feel like they've landed in the right place, and they can contribute right away. Set reasonable goals for their first weeks, and then do a check-in to discuss any obstacles to achieve those goals, and ask how you or other team members can support them.
Don't want until 6 months or a year to do a performance review. This one is especially important in an employee's first year. If you wait too long to talk performance, your new hire may already be gone. Feedback is key in today's competitive employee market. Give it early and often.
The path to success looks different for each employee, and it's not all about money and benefits anymore. Prioritize growth and development by using behavioral analytics to assess strengths and be sure to ask your employees what a successful development plan looks like for them.
Need help putting together the right onboarding plan for your organization? Reach out to our Talent Suite team today.