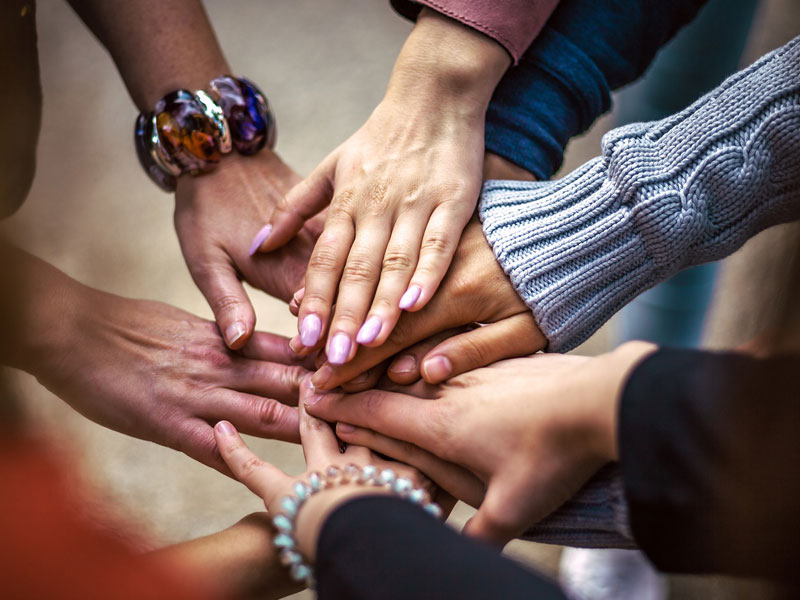 03 Jan

How to Inspire Employees and Build High-Performing Teams

Did you know that leaders spend 60 percent of their time on people-related problems?

Learning how to inspire employees and build cohesive, high-performing teams will give your company a competitive advantage, and result in fewer headaches for your management team.

Strong, cohesive teams lead to employees who:
feel energized instead of drained, because they're a good fit for their role on the team,
overcome obstacles because they have good communication skills, and
cooperate with other team members, for everyone's benefit.
There are many positive ways you can inspire your existing or newly hired employees. Here are our three favorite approaches:
Inspire Employees #1: Do the Hard Work at the Beginning When Defining the Role
If we think about what an employee needs to feel inspired, committed, and happy in a role, we have to backtrack to the hiring process.
Providing absolute clarity in the job description can save you from people problems in the future. You want prospective employees to feel excited about a role, and to feel that they have what it takes to be successful. If you haven't fully worked through this on the front end, you risk losing prospects during the process—or worse—having someone onboard with you, only to leave within the first few months because the job is not what they expected.
To find the right candidate, you'll want to:
Benchmark the role (via a job assessment), and
Find out how your applicants are hardwired (via a behavioral assessment) to measure their motivating drives and needs in the workplace.
This extra work will enable you to hire, with less bias, the right candidate for the specific job you need doing. This ensures a better fit for you and the employee, who will feel ready to take on their new role.
Predictive Index is the behavior analytic we use with our clients for benchmarking and assessments. You can contact us about that when you're ready. The most important thing is that the new hire and the role match as closely as possible. PI can help you understand where an applicant has alignment and where there are gaps in what's needed for the role. Often there are many candidates who can be successful in a position. PI helps you identify where each candidate may need some extra coaching, so that they can be successful.
Inspire Employees #2: Clarity in Communication is Critical
Inspiring employees also involves clarity in communication. When you operate with this mentality you will be better equipped to deal with the awkward issues that can occur when groups of people work together on a task.
These might include:
disagreements about who's in charge on a particular task
conflict about how to solve a problem
annoyance about someone's poor timekeeping delaying everyone else
dissatisfaction with a manager
feeling that necessary information has not been passed down
It's important to note that clarity in communication can mean different things for different people.
Some people just need the broad strokes and can run from there
Others may need more details about how to get there
Some people are in between.
What remains constant is that you must understand what each individual needs in terms of clarity. You can achieve this by using a behavioral analytic, and then sharing those results with everyone on a team.
Encouraging regular communication between your employees, as well as up and down the management chain, ensures that problems don't get too big and result in flared tempers. All employees must feel empowered to give feedback and ask questions. The data from your behavior analytic can help everyone understand exactly how and when each employee likes to receive feedback.
If you encourage and teach clarity in communication among teams, your employees will feel inspired and empowered to work through issues without escalating them to you. They'll have confidence in their ability to solve their own problems.
Inspire Employees #3: Have Planned Development Opportunities in Your Business
The Bureau of Labor Statistics reports that since April 2021, nearly 20 million workers have left their jobs. With so much labor shifting around, a focus on "reskilling" or "upskilling" those who remain becomes even more important.
Before you panic about employee attrition, take a moment to look at the talent that is left behind. We know from years of coaching and recruiting that many different types of people are naturally wired for—or can be coached into—leadership roles.
We have developed in-house, science-based best practices in employee and leadership development, to help you retain staff and reduce turnover. Our Whole Leader Program develops employees with a unique "Learn-Use-Repeat" method of ongoing training that can span several weeks or months, depending on the needs of your organization.
When you show your staff that there is a clear development path for them, and that you invest in continual employee learning, you'll improve long-term retention and be more likely to achieve your business goals. In other words—everybody wins.
We Can Help
Here at Talent Suite, we'd love to help you inspire your staff and ensure the constant growth of your organization as a whole. Contact us to discuss how we can help you with your challenges today.