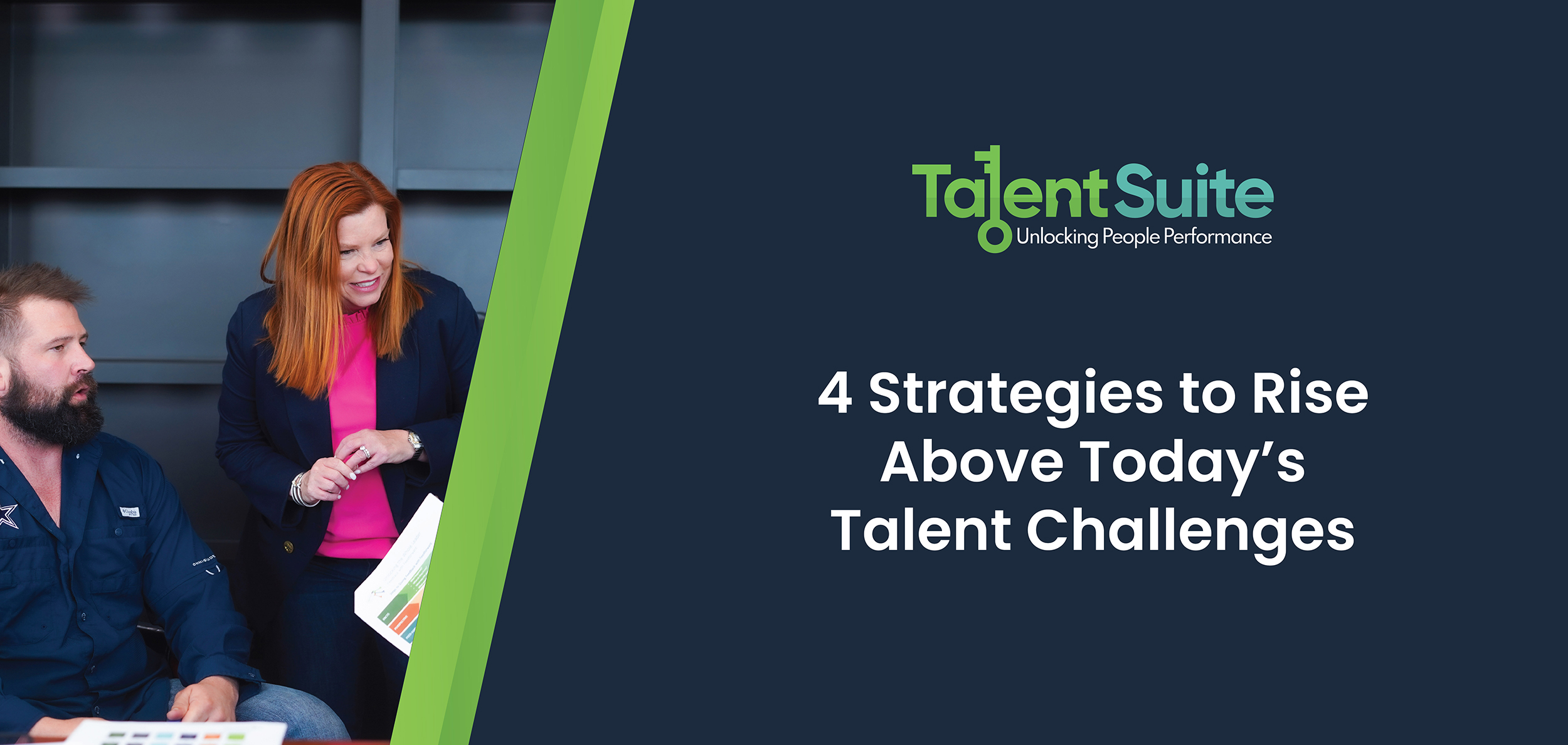 19 May

4 Strategies to Rise Above Today's Talent Challenges

The success of a business is closely intertwined with the success of its talent. Business strategy is people strategy – the two are intrinsically linked. As such, to maximize the potential of your business, it is essential to leverage the full potential of your talent.

By marrying business strategy to desired results through people, organizations can unleash their full potential and achieve sustainable success. Optimizing your talent means optimizing performance and experience. But first, you must start with people whose experience and engagement are also high.

In "The State of Talent Optimization," an annual report published by Predictive Index, significant opportunities for companies to optimize their talent and overcome existing challenges are uncovered. In this article, we will provide you with industry insights as we walk you through some of the key takeaways from this report.

Matt Poepsel, PHD is Predictive Index's VP of Professional Services and Author of Expand the Circle. He states, "There's a methodology in talent optimization that I call awareness, insight, action. This methodology allows you to move from total guesswork to knowing exactly how to bend talent to align with business aspirations. Ask yourself: what change will you produce within your people to get a different change in your business trajectory? This methodology helps you answer that."

To effectively manage talent challenges, it's crucial to follow a strategic approach that ensures alignment with your organization's goals. The first step is to develop awareness of your strengths and limitations, acknowledging where you are naturally suited to execute. Next, gain insight into how your talent strengths and capabilities can impact your work by analyzing past performance and identifying areas for improvement. Finally, take action by identifying what leaders at each level can do to bring talent strategy in line with business strategy. This proactive approach to talent management empowers you to leverage your team's strengths, build a culture of excellence, and drive sustainable business growth.

By implementing these four strategies, you'll be able to align your organization's talent with your business aspirations, moving from guesswork to certainty.

1. Invest in your employees' drive and create opportunities for growth
In our coverage over the past 2 weeks, we highlighted the importance of shifting focus from business strategy to people strategy. We encourage you to expand your perspective beyond an employee's salary, considering alternative investments.

49% of HR executives say creating opportunities for career growth is the top way their company invests in talent.

Try looking at skills and dynamics your employees offer the team in order to maximize their full potential. By hiring intelligent, optimistic, and inquisitive individuals, you can impart any necessary skills to them. When their natural tendencies align with their assigned roles, they will thrive and exceed expectations with their innovative thinking.
2. Create a flexible, values driven culture
There are two emerging trends to strengthen company culture: flexibility and a values driven culture.

People want to feel good about their work, which makes a strong company culture the best protection against turnover.

The significance of cultivating a coherent and value-centric organizational culture that meets the demands and anticipations of your employees has increased. Although organizational culture is a collective concept, a significant portion of it is shaped by those in leadership positions. Managers possess substantial authority to mold work culture. The more attentive you are to your responsibilities as a leader within your organizational culture, the more favorable your impact will be.
3. Double down on well-being
Fortunately, it's reported that 32% of HR executives believe that physical/mental well-being is a fundamental value within their company. The relationship between employee well-being and recognition has a significant impact on overall company growth and success. Acknowledgment is among the most cost-effective and impactful techniques to enhance well-being, catalyzing a cultural shift and empowering workplaces to attain exceptional outcomes.
4. Create alignment around your mission
To cultivate a sense of purpose and engagement among employees, it's important for them to work for a company that they truly believe in, which requires alignment with the organization's values and trust in its overarching mission.

Only 45% of HR executives say their companies have core values aligned with the business strategy.

When you recruit, establish your organizational culture based on your principles, and remain committed to those values to accomplish your objectives, it fosters unity and collaboration among your team members, driving them towards a common goal.
The key to success in talent optimization is to focus on the specific changes that will produce the desired outcomes. By asking the question, what change will you produce within your people to get a different change in your business trajectory?" organizations can identify the specific interventions needed to optimize talent and achieve business goals. If you want to refocus your current talent strategy, reach out to our Talent Suite team today.