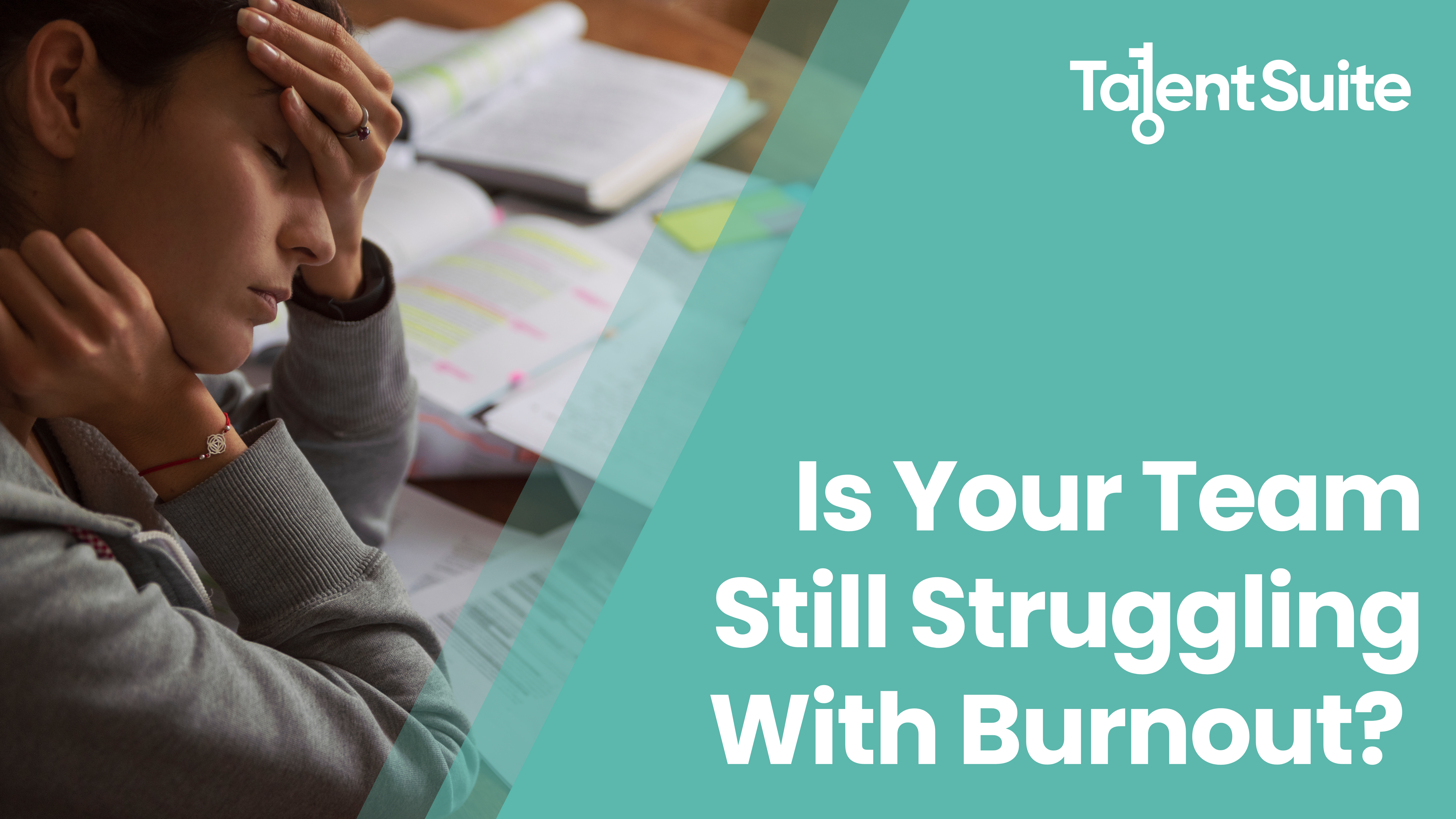 21 Nov

Corporate burnout: what is it, how to know you're feeling it, and what we suggest

Burnout — it was a conversation on everyone's mind in the wake of the COVID-19 pandemic, but it's a topic that has fizzled as we return to the "new normal" of a post-pandemic world. 

But does that mean your team is done dealing with burnout and its effects? Far from it. 

The State of Worker Burnout: 2023, a new study this summer from Eagle Hill Consulting, shows that burnout is alive and well, especially for younger workers. Key takeaways from this study show: 
Nearly half (45% of workers) are still reporting burnout

Millennials (52%) show the highest rate of burnout, followed by Gen Xers (45%). Just 32% of Baby Boomers reported burnout

More women (48%) reported burnout than men (41%)

The top five reported causes of burnout in the survey were:

Workload (51%)

Staff shortages (45%)

Work-life balance (42%)

Lack of communication and support (38%)

Time pressures (34%)

Nearly half of workers (43%) are not comfortable telling their manager or employer that they feel burned out
To excel in any field, you need a team that is happy, productive and motivated to perform. Burned out employees are none of those things. So how do you work toward improvement? 
Talent Suite can help use data to identify high-performers and future leaders, objectively measuring performance and ensuring that people are in the right seats or aren't a good fit for their strengths and the way they work. 
We can also help you develop an in-house, science-based set of best practices for leadership development and training that will allow you to give people the tools they need to improve, lead others and feel more pride in their work.
Talent Suite also helps identify roadblocks that constrain your team's productivity and often lead to conflict. Removing these barriers can be key to employee happiness, and Talent Suite's methods can lead to communication skills that promote transparent and respectful conversations so talking about these difficult topics can become more commonplace. 
We've also developed a process to optimize interviewing and hiring by creating a model for diverse interview teams to navigate and measure interviews, objectively assessing candidates. This process will help add productive members to your team, lessening the burdens of your existing workers and making for a smoother onboarding process because you've already identified a good fit. 
In the pursuit of a high-achieving and fulfilled team, it is crucial to have leaders who not only recognize the reality of burnout but actively engage in fostering the happiness and growth of their employees. If you need to craft strategies on how to improve well-being for your employees, reach out to our Talent Suite team today.